I must say, I was not sad to turn the page on January. It wasn't an awful month, but it wasn't stellar either. But now it's February and I am back with hopefully a more consistent posting schedule. Fingers crossed! Today I am going to share some random things on my radar in the last month or so.
Here we go! First up, these Saucony Jazz Original shoes as seen on this organizing guru from
One Kings Lane's blog
. I've been looking at Nike, New Balance, and others for a classic everyday tennis shoe in navy, but was having a hard time deciding. When I saw this incredibly stylish woman (this is how she dresses to clean!), I ordered immediately. I bought
these
, but I think she is wearing the low profile version. Mine should be delivered today. I can't wait because I am so sick of boots... #firstworldproblems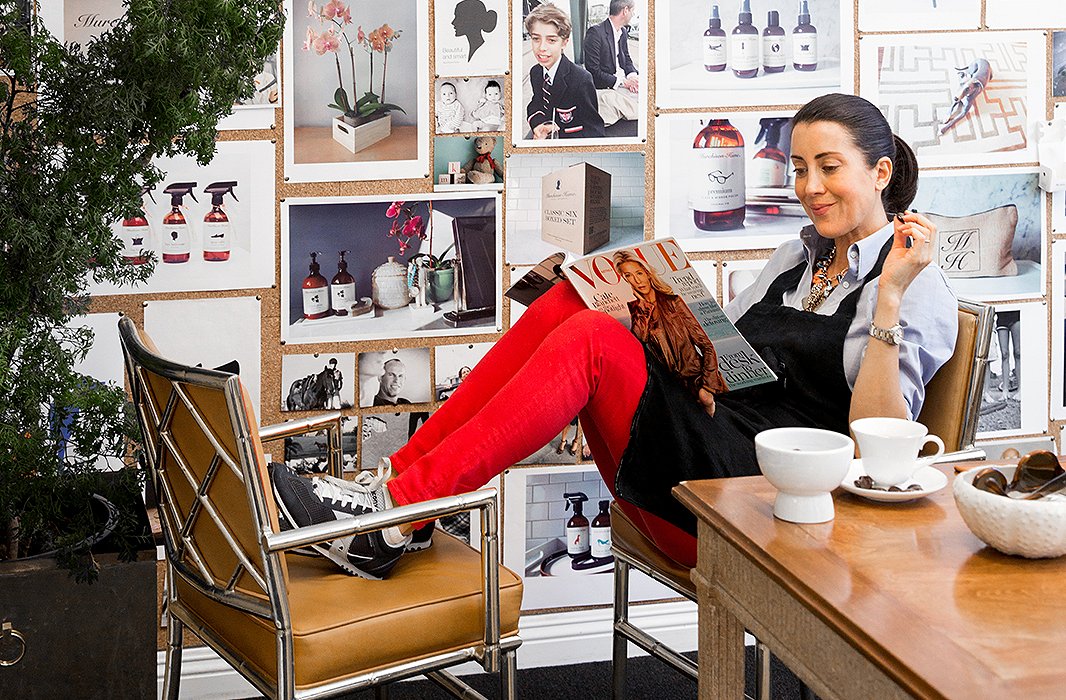 Since it was a snow day yesterday I decided to make donuts for my kids. I used
this recipe
, and I have to say these were the best homemade baked donuts I've ever made. Normally they have a weird taste, and it's just not a donut. But I thought these were really good. My kids agreed as they quickly disappeared. If you try these, I cut the glaze recipe in half and had plenty of glaze.
A new Hobby Lobby opened near where I live and I stopped by a week ago or so. I could not believe the cool furniture they had. I've never purchased their furniture so I can't speak to the quality, but some of it looked really great. I loved these Marais arm chairs. These normally go for well over $300, at Hobby Lobby not so much. Can't remember the exact price, but they were nothing near that amount. They also had them in silver.
I think I have finally figured out my living room furniture arrangement. It's a miracle. I know what remaining pieces I need, and when I get them all I will have a little antique black desk leftover. I am thinking about doing this with it. I've wanted a brass bar cart for years, but now I'm kind of over it and feel like it's been overdone.
This bar
seems like a nice twist and something I can easily achieve with my desk.
Kathy Racoosin is an amazing artist and card maker. I am participating in her 30 coloring challenge this month. Everyday even if it's just for five minutes you color something and share it. This is a quick sketch I made using my new Winsor & Newton pigment markers. You can read more about the challenge on
Kathy's blog
.
And that's it for this week! See you Friday.